Introducing our Eco-Super Star
16/04/2021
Hello Mich! Tell us a bit about yourself!
I'm Mich from Secret Hope. After several years in the Hospitality industry and four years in Canada, I came back to take care of my mum who was on dialysis.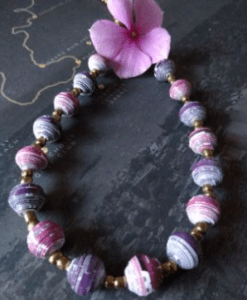 How did you start your creative recycling career?
Secret Hope started after my mum's death in 2017. During a bus trip, I wrapped the bus ticket around my finger to make a ring and it stayed there the whole day. This remained in my thoughts and together with my deep connection with the preservation of the environment, I made some research on how I could recycle paper (used ones as newspaper and magazine).
And why were you concerned with paper waste especially?
Paper accounts for 25% of waste in the landfill. It takes around 6 weeks for paper to breakdown, so if we don't recycle paper that we used, it all ends up in the landfill. I raised awareness around me of not throwing away what can be reused, and this is the way I got newspapers and magazines I worked with.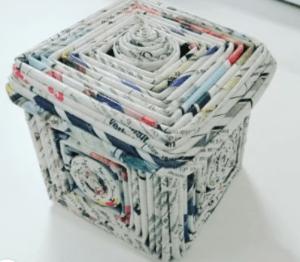 I make dustbins, wine holders, coasters, earrings, necklaces…and so much more! Sky is the limit !
Keep posted here on ecomauritius.mu –  I'm also working on some exciting and pretty new products for Mother's Day!
THANK YOU, MICH !