We believe that everybody has a responsibility to protect our planet and that it is possible through small regular decisions that we can avoid further destruction of our environment.  We can make the future better, cleaner and healthier for all co-inhabitants of our precious planet.
Through this platform we promote products, activities, lodging, events, courses, NGOs and services which are sustainable and environment friendly. If it is reusable, biodegradable, compostable, non-toxic and practical, having as little impact on the planet as possible – then we promote it.
We all can make a difference by changing the way we think and buy and how we live.
A beautiful future lies within our hands.
It is in the heart of our DNA, in our mission, our developments and our way of doing things that we at EcoMauritius function to the highest level to assist a sustainable lifestyle at an affordable cost.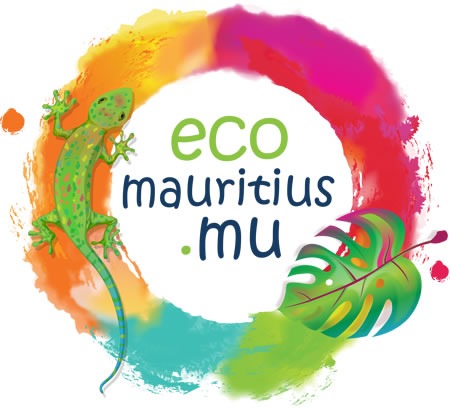 100% Sustainable products & services
100% Eco-focused
100% For the Planet
100% Customer Satisfaction
We offer a one-stop online platform for all products and services which are ecological, at the best possible prices, in Mauritius – for our citizens, residents and visitors.
Our Vision
We ensure the products and services on www.ecomauritius.mu are environment friendly –  to our island, our planet, our people and our nature. Our services are provided by friendly, dynamic and eco-focused people.
Our Focus
To support, encourage and motivate all stakeholders to buy, live, teach & learn, share & network, through an online consumer site which gives opportunities to live as gently as possible on earth.
We are friendly, honest, dynamic, caring people who want to deliver the best service, and support big & small businesses and entrepreneurs, to cater to our customer's needs while honoring our attachment to our earth.
This site was conceived by Angelique Samouilhan, a passionate animal lover and environment campaigner who cofounded the first animal welfare non-governmental organisation in Mauritius and is part of a plastic recycling non-governmental organisation since some time now.
"With over 25 years of retail management experience and working with individual artisans to huge international companies, I have always strived to support eco-friendly initiatives and hope this site will continue to grow and help everyone involved to be as gentle as possible to our fragile planet and all inhabitants." Angelique says.
We are doing our very best to offer this user-friendly, efficient and high-quality site for all people wanting to lead an environmentally focused lifestyle, with as many ecological offers as possible on a one-stop site. Our focus is to bring together and encourage a niche community to consume in a more sustainable way
Whether you are looking for your home or garden, or gifts to spoil loved ones or friends or colleagues, beauty & body products for self-care, clothes to feel and look good, toys for education or simply fun times, household products to keep everything sparkling clean…..or wanting to enjoy wonderful activities while admiring our beautiful island…… if searching for businesses which recycle, collect or carry out services which are beneficial for our environment….. looking for opportunities and initiatives to help you choose a better solution for  you and the planet….should you want to share, or learn, interesting eco-tips/recipes – we have the platform for it all.
Launched 1 October 2020, we are doing our best with passion and heart – your feedback, comments and ideas are most welcome. Contact Us on +230 5971 1212 or hello@ecomauritius.mu
We look forward to welcoming all Eco-Conscious friends as we introduce and develop our EcoMauritius.mu site to better cater to customers & businesses' needs and wants 😊