Sustainable Eating
16/09/2022
Sustainable eating is about choosing foods that are beneficial to our body and our environment. According the 2019 EAT-Lancet commission on healthy diets from sustainable food systems, a global shift toward more plant-based foods including legumes (beans, peas, lentils, peanuts), whole grains, vegetables, fruits, and nuts… would help feed the world's growing population a nutritious and sustainable diet.
Sustainable healthy eating can also empower producers. We must choose organic food as far as possible as it is pesticide-free, nutritional, and beneficial to planters and the environment. Responsible farming is also a good alternative to intensive farming – farmers make a very controlled use of pesticides to limit the impact on the environment and on people's health. It is usually the step before fully organic farming.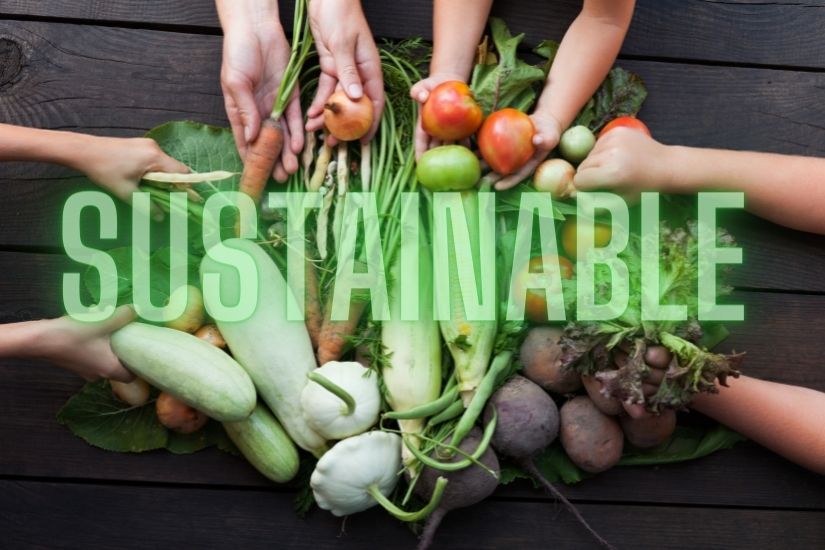 Why choose sustainable eating?
It may seem odd to hear that eating can have an impact on the planet, but the way we eat does affect the environment.
The usual eco-responsible actions we do every day such as recycling household wastes, making compost, use reusable objects, choose public transport or use green energy vehicles, are very good, but not enough yet… The way we eat has a real impact on our planet!
During the last century, the world population has been consuming more food that it needed. The food industry players have been creating new needs and overproducing, and this has been carried on for decades, mainly in the meat production sector.
For example, in the United States, at the beginning of the 20th century, two-thirds of the protein intake was from plant foods. In the middle 1980s, this situation was reversed, with more than two-thirds the protein intake coming from animals, primarily beef cattle. The cattle consume up to eight pounds of grain to produce one pound of meat and release tons of greenhouse gases in the process while their saturated fat and calories contribute heavily to the high rates of chronic diseases in this country.
At some point, The New York Times described a comprehensive new report from the EAT-Lancet Commission on Food, Planet and Health. It was compiled by 37 scientists and other experts from 16 countries, with the aim of establishing a global food economy that could combat chronic diseases in wealthy nations like ours and provide better nutrition for poor ones, all without destroying the planet. The scientists' goal was to outline a healthy sustainable diet that could feed the nearly 10 billion people expected to inhabit the world by 2050.
In an editorial, The Lancet wrote: "Intensive meat production is on an unstoppable trajectory comprising the single greatest contributor to climate change. Humanity's dominant diets are not good for us, and they are not good for the planet."
This does not mean that everyone must become a vegetarian or vegan, but there is a need to reduce the consumption of meat, especially red meat. White meat (pork, poultry, and fish) can be eaten more as it is better for the health and causes less harm to the planet. However, you are encouraged to head towards a diet that comprises mainly of plant-derived proteins, including leguminous plants and nuts, and farmed seafood as primary animal-based nutrients with an adequate quantity of poultry and eggs.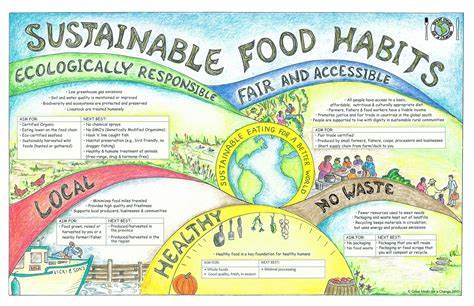 Tips for Sustainable eating
Prefer plants –  The Healthy Eating Plate suggests filling half your plate with vegetables and fruits as part of an optimal diet, but planning our meals around produce benefits the planet as well. Shifting to a more plant-based way of eating will help reduce freshwater withdrawals and deforestation—a win-win for both our personal health and the environment.
Reduce meat –The Healthy Eating Plate already suggests reducing red meat, and now there's another reason to treat it more as a condiment than a main dish. Meat production is a substantial contributor to greenhouse gas emissions – beef production especially in big countries such as the United States and some countries from South America – and the environmental burden deepens, as raising and transporting livestock also requires more food, water, land, and energy than plants. To eat for our own health as well as that of the planet, we should consider picking non-meat proteins such as nuts and legumes.
Select new seafood – Fish can be a healthy choice if part of an overall healthy dietary style, but some species are at risk of being overfished, or produced in ways that harm the marine environment. If you have the possibility to have local fish or frozen ones that have the green labels, go for them.
Choose local- Looking for producers from your neighbourhood and choosing local and seasonal produce will be beneficial for your health and encourage sustainable farming. This will also give you the opportunity to meet the farmers and learn how the food you will be eating is produced.
Eat mindfully-One of the simplest things you can do to eat more sustainably is to practice mindful eating. Focusing on what you are eating allows you to reflect on where your food came from and how it is nourishing your body. Furthermore, by adjusting to your hunger signals you may learn that you don't need as much food as you thought.