Sustainable Agriculture
08/09/2022
SUSTAINABLE AGRICULTURE
Agriculture is the cultivation of large areas of land to provide food. Do you realise that the way most of the food currently produced is more of a threat to people and to Earth than being beneficial to them?
The stake nowadays is to make food available for everyone on Earth – safe and nutritious food-, and enough for all humans to be free from hunger, while taking care of the planet.
Today, agriculture is the largest industry worldwide, providing food and economic security to people working in sectors related to this industry. There are also the by-products that contribute to the flourishing of other sectors of the economy such as the textile and construction industries, among others.
The reality is that, since the middle of the 20th century, especially after the Second World War, Man has been trying to maximise production practising intensive agriculture, using loads of pesticide and modern motorised engines. The main goal being profitability and creating artificial needs, to produce and gain more… The drawbacks have been soil depletion and environmental pollution, as well as a direct effect of people's health as most of the toxic elements are absorbed by them during ingestion and breathing… The animals also suffer from this practise, seeing their habitat destroyed because of intensive planting, essential creatures such as bees disappearing in some parts of the world, life cycle of animals becoming completely unbalanced, eventually causing the rarefaction or worse, the extinction of some species, and all the poisonous elements going directly to the ocean, passing through the soil… Climatic change has also become a reality.
All hope is not lost, fortunately, but the need to reorientate towards a more sustainable resource management is now critical, for the sake of humanity, and our planet. The population is continuously growing, and we cannot continue to produce as we are still doing today in most parts of the world. Agriculture is a pillar of human societies and biodiversity, with a direct relation with the global economy.
The only way to save and preserve our planet is to develop sustainable agriculture and make it THE only type of agriculture that is tolerated in the future!
Sustainable agriculture is not so difficult to practise, there are some key principles to follow:
The development of cost-effective and autonomous systems bringing in adequate revenues
The protection and preservation of the environment and its biodiversity
Optimisation of natural resources
Management of the quality of air, water, and soil
Improving the energy productivity in food production and distribution
Many farmers and food producers worldwide have understood and are convinced of the need for sustainable agriculture and are already practising it. Researchers are also contributing to sustainable agriculture crossing disciplinary lines with their work: combining biology, economics, engineering, chemistry, community development, and many others.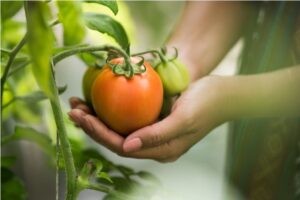 Eradicate hunger and malnutrition sustainably
Sustainable agricultural is "the management and conservation of the natural resource base, and the orientation of technological change in such a manner as to ensure the attainment of continued satisfaction of human needs for present and future generations. Sustainable agriculture conserves land, water, and plant and animal genetic resources, and is environmentally non-degrading, technically appropriate, economically viable and socially acceptable", according to the Food Agriculture Organisation (FAO)
Many in the international community believe that it is possible to eradicate hunger within the next generation and are working together to achieve this goal. The leaders present at the Sustainable Development Conference in 2012 (Rio+20) also reaffirmed that everyone must have access to safe and healthy food, with the basic right for all humans to be free from hunger and malnutrition.
One of their missions is the Zero Hunger Challenge calling for these goals:
No underdeveloped children under the age of two
Full access to adequate food all year round
Practise only sustainable food production and distribution
Reach a zero-food waste point.
To achieve this, the agriculture systems must become more productive and efficient. Sustainable agricultural methods and food structures, including production and consumption, must be practised from a holistic and integrated perspective.
An intelligent use of our resources – land, soil, water, and plant resources – is the key to reach sustainability. The existing agricultural lands need to be restored through sustainable practices for a boost in yields, reducing the need for the destruction of native forest for intensive agriculture in some part of the world. A good water catchment and management system as well as the development and use of drought-resistant crop varieties will also contribute to optimise productivity in dry regions, for example.
It is however recognised that the understanding of the cause of desertification, land degradation and drought is progressing. Farmers have accumulated knowledge and skills, supported by scientific findings, that can today lead to a sound and sustainable exploitation of the soil, water, nutrients, while using only organic fertilisers and pest control.
Resilience
Resilience is a major factor that will help us achieve our objectives in term of sustainability. It is the ability for all the stakeholders of the food and agriculture industry to identify the issues, acknowledge them, adapt to the new contexts, and recover with new solutions. There are so many factors at stake with the climate change, market volatility, political instability, and wars, having a direct effect on agriculture productivity and stability.
With the help of the authorities and communities concerned, resilience can be improved through new structure policies and strategies, including risk management, introduction of pest-resistant or drought-resistant varieties and breeds, a better market control, social safety guidelines, financial helps such as credit lines and insurances, among others.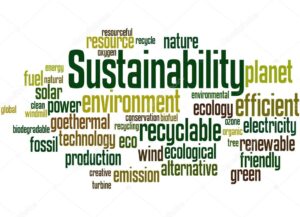 Transition to sustainable agriculture
According to the Food Agriculture Organisation (FAO), "in order to identify issues and possible interventions, build partnerships and ensure buy-in from critical stakeholders, these four types of action are required: building relevant, co-constructed and accessible evidence; engaging stakeholders in dialogue to build common understanding and joint action; developing innovative approaches and solutions; and formulating tools and levers to enable and incentivize changes in food and agricultural systems. The process is not necessarily sequential: the exact succession of actions will differ according to location and scale (community, national or global level), and interaction can take place between any two action areas at any time during implementation. Coordination among the different scales – from global to local levels – is essential.
The lessons learned confirm that the transition to sustainability requires conviction, political commitment, knowledge, and people's participation. It is therefore important that programmes aiming at building sustainability be designed and driven by the countries themselves, in order to guarantee that the approach is coherent, comprehensive and adapted to their needs and specificities."
Sustainable agriculture in Mauritius
It is no secret that most farmers in Mauritius have been making use of an excessive amount of chemicals for a long time, this mainly because of the tropical context and the carriers from abroad, making the fight against pest and diseases quite problematic.
However, since a couple of years, there has been this initiative from the Chamber of Agritculture, supported by the Food and Agriculture Research Extension (FAREI) in Mauritius and CIRAD, a French organisation for agricultural research, to develop a Smart Agriculture programme in Mauritius.
This programme aims at accompanying producers in their processes and reorganisation of their cultivation methods. For the Chamber of Agriculture and its partners, "this project is based on the hypothesis, shared by the scientific communities, that the transition from the current agricultural systems to agro-ecological systems, will increase the resilience of our agriculture in the face of climate change. These changes will also, in the long term, mitigate the negative impacts on the environmental. The agro-ecological transition of these systems should also help in reducing the use of pesticides on cultivations, diminishing thus the sanitary risks which is linked to pesticides spraying and to the subsequent consumption of these vegetables."
We must also acknowledge the fact that more and more locals have started to think and produce sustainably at their individual level, as small as it may be, every step matters. This is supported by a steadily increasing segment of the population looking for healthier and eco-friendly way of living.