6 EMERGING TRENDS IN HOME DESIGN
13/10/2022
Health and well-being have risen to the forefront of interior décor. The nature of interior design for our residences, however big or small, has always been for inner joy and peace and to delight the eye, as well as to provide a sanctuary for all of our needs.
Such a yearning even goes back to cave dwellings — sharing victuals, stories and laughter with loved ones, providing a safe haven for our children and a sense of security and comfort for relaxation. In the last two years, this has become even more fiercely apparent.
Health and well-being have risen to the forefront. Protection from the outside world and independence from outside influences have become the key notes within our walls. Whilst restrictions will be increasingly lifted worldwide and the freedom of life restored, the key elements for a new way of living and goals will be forever changed.
As a designer who does not stamp my authority onto other people's ideals, but instead embraces different lifestyles, cultures and aspirations, I have always steered clear of fads that come and go in design.
However, the deafening sound of certain needs across the board in our homes and workplaces has never been more apparent. Listening to our clients plays a significant role in the starting point of any design space. The key trends for this forthcoming year are the reflections of these real-life conversations.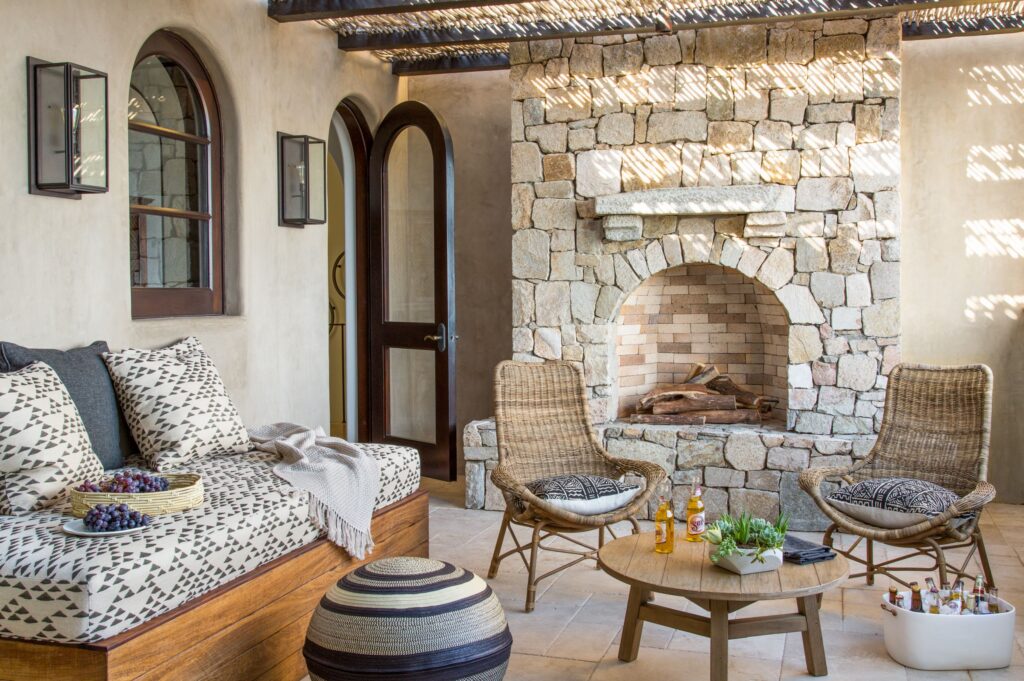 MULTIPURPOSE HOMES
The trend for multipurpose use of homes continues as clients spend more time cocooning, and also feel the necessity to rely on personal space to fulfill all of their needs wherever possible.
Activity and entertainment spaces are key.
Gyms, art studios, interactive golf rooms, dance studios, cigar lounges, game rooms, makeup rooms, hammams, lap pools, music rooms, meditation rooms, libraries, school, workspaces and quiet rooms: all areas have been requested this year.
The conversion of unused rooms and basements, or creating additional structures within a garden or rooftop, can provide this. We have been seeing glass-room additions as the leading structure for increasing space capacity: light-filled, nature-reflecting, full-of purpose spaces.
NEW TAKE ON MINIMALISM
Ultra-minimalism is out. Whilst clients with a love for minimalism still exist, the requirements are that the home should still provide a sense of warmth, peace and elements of nature.
Think Scandinavian touches within a Japanese design framework. It is a warmed-up version of the crisp whites and grey tones of recent years.
Cozy, warm, natural, textured spaces are light and airy, bringing nature in. Green subtly provides us with a framework to breathe and feel at ease, and botanicals are the key green highlights.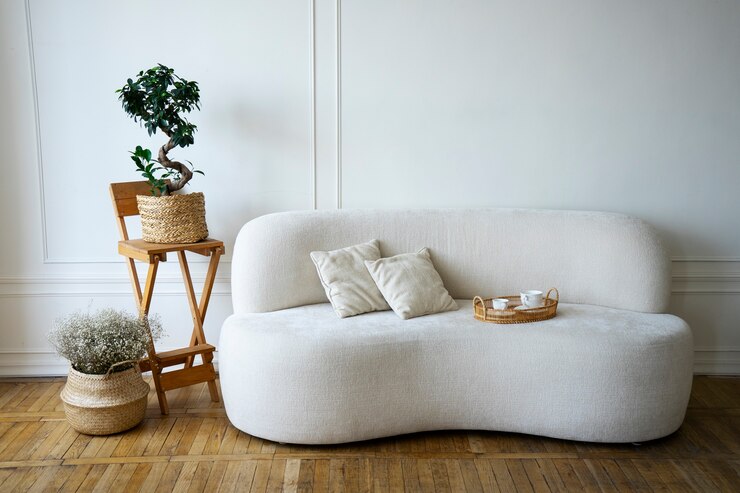 COLORS
Warm earth tones will be prevalent this year: terracotta, antique cream, buttery yellows and moss greens. They are soft and light, enveloping cozy spaces. We will see historical colors too, reminiscent of the countryside or warm sunshine-filled Mediterranean holidays.
The elegant cool greys will still be used by a generation that loves the chic feel, which can now be combined with strong hues such as yellow, fuchsia and purple to warm up the rooms and provide a zany sense of fun and happiness.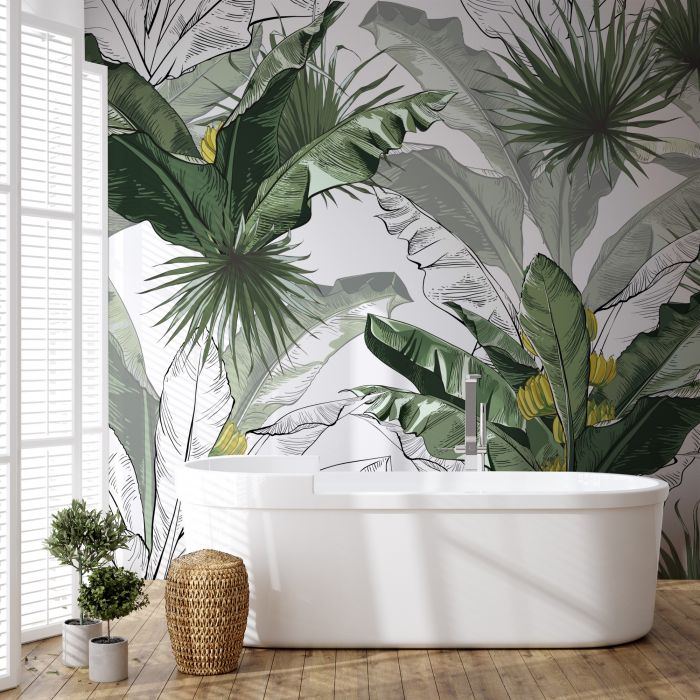 TEXTURE
Raw materials such as clay pots, stone, terrazzo and wood floors, walls or sculptural pieces bring history to the forefront, as do natural fabrics such as raw silk, soft wool, crisp linen and soft linen voile.
Soft-colored washed walls using antiqued methods such as limestone plaster, wallpaper and rustic rugs add texture next to smooth concrete or wood floors.
Sustainable and enveloping materials will very much be in the forefront, from mohair, cashmere,
sheepskin and leather to new technologies in vegan materials.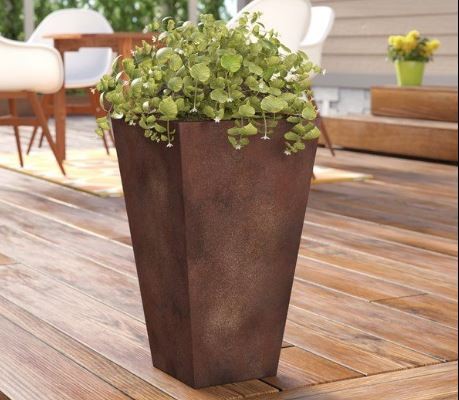 REPURPOSING AND SUSTAINABILITY
Activate the space with an element of vintage — maybe a single decorative antique chair amidst simplicity, the age telling a story and adding a human element to a minimalist space with the warmth of color and pattern.
As being sustainable is still very much the current ethos, so is repurposing and refreshing antiques or reusing and reinventing generational-furniture hand-me-downs.
I am currently using a client's fabulous Tiffany chandelier from the 1970s, purchased on King's Road in London, and restructuring and customizing it by adding additional contrasting glass
sculptural pieces and making dual installations.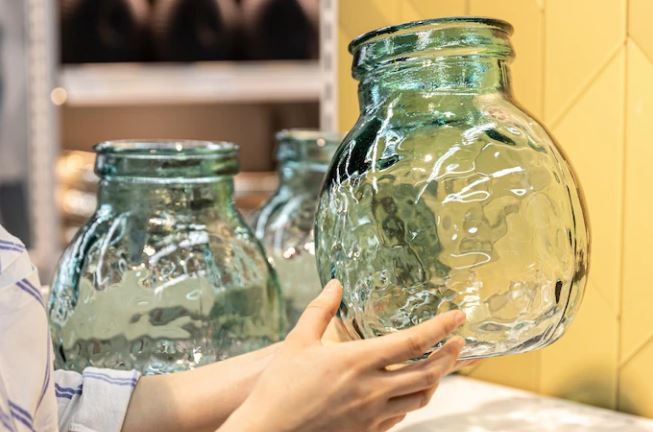 BIOPHILIA AND NATURE
Keeping our connection with nature helps us to ground our emotions and gives life, color and definition to a space, whilst also providing oxygen.
Sought-after nature can be introduced as large trees spanning tall spaces, indoor gardens in key areas and, in smaller areas, significant seasonal branches — from cherry blossoms and pussy willow to huge swathes of jasmine or roses to scented pine.
Set against a minimalistic backdrop, nature thrives and thus we do, too.
BY NIKKI BISIKER