New Year's Resolutions That Will Help You Help the Planet
04/01/2021
New-Year Ecological Resolutions are, more often than not, terrifying. They push you out of your comfort zone and force you to re-evaluate something about how you are presently leading your life.
While most popular, typical New Year's resolutions are based on personal improvement. The New Year is also the perfect occasion to think about ways you can have a positive impact on the planet.
Keep reading to see what small changes you can make in your life to help the environment!
Invest in a Reusable Shopping Bag:
There's a reason why several countries around the world and cities in the US are banning the use of single-use plastic shopping bags. Research estimates that America only, use around 100 billion plastic bags every year, and they are not easily recycled. Because they aren't easily recycled, they end up in landfills. But often don't stay there; since they're so lightweight, they're often lifted by the wind and end up polluting the "outside," interfering with our water sources, trees, and animal habitats. The ones that stay in the landfill are problematic too, of course.  According to research, it takes 500 years for a plastic bag to decay once it's in a landfill. 
Buying a reusable shopping bag (or several, based on your needs) is a low-cost, one-time purchase that could have a big impact on cutting down on your plastic consumption. This includes the plastic you use to weigh your fruit and vegetables in supermarkets. You can buy lightweight net fabric bags to buy loose fruit and vegetables. You can also take the loose items, weigh them and have the supermarket person put them all on ONE bag with all the barcodes stuck on this one and only bag. Avoid packaged fresh fruit and veggies, which have them individually or just a couple put on a platter and bound with clingfilm- very useless and wasteful.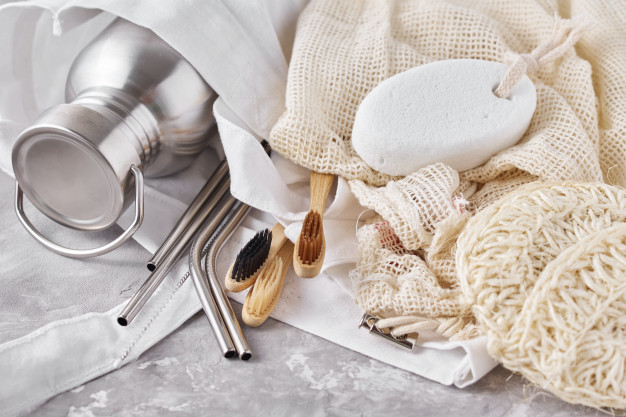 While You're at It, Embrace As Many Reusable Products As Possible: Using reusable items can start at your shopping bag, but it definitely doesn't have to end there! While you have some extra cash from the holidays, consider buying a reusable straw, reusable coffee cup, reusable water bottle, etc. Bring your own plastic container for any takeaway food, whether from fast food, restaurant, or street food. Bring your own bamboo or metal cutlery too. Your knife, fork and spoon do not have to be the plastic one service providers offer. Say no, and say it now.
The statistics on plastic water bottles are undeniable as well; to start, humans buy a million water bottles a minute, and 91 percent of those water bottles aren't recycled. Styrofoam also isn't recyclable or biodegradable and could stay in landfills for 500 years according to some estimates.
Making a small investment in a reusable coffee tumbler to bring to your favorite coffee shop or a water bottle to fill up wherever you go could be a big investment in our planet's future.
Go Paperless When You Can:
We live in a digital world — but there are still some things that inexplicably still use paper, though it's totally unnecessary in many cases. Again, a study showed Americans use about 85 million tons of paper a year, which comes out to about 680 pounds per person or, in other words,  about seven trees worth of paper, wood, and other products per person — and about 2 billion trees per year.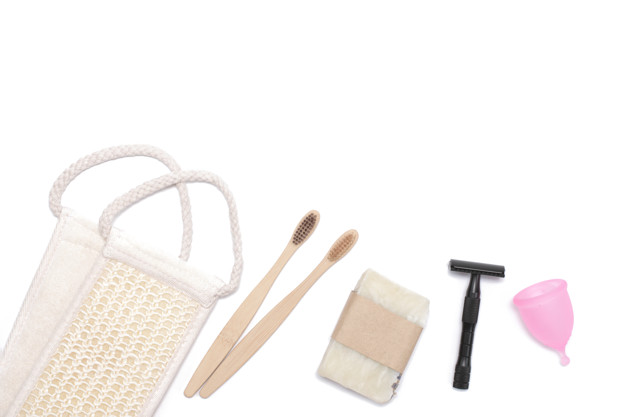 Explore Going Green With Your Commute:
Vehicles have a major impact on our environment — with the EPA reporting that 27 percent of greenhouse gas emissions come from transportation. According to their findings, a typical passenger vehicle emits 4.6 metric tons of carbon dioxide annually. Travel with colleagues or use public transport, and why not invest in a bicycle if you work close to home?
Shop close to home, when you can:
While there are plenty of conveniences associated with shopping at big stores. Shopping local is beneficial for the environment and your community. By thinking globally and acting locally. You'll help curb the energy and resources necessary for transportation and packaging at big supermarkets. There are some personal benefits, too as shopping at local grocery stores and farmers' markets. It's likely you'll get fresher produce. On a smaller scale, shopping locally also means you'll help your community. By creating jobs and investing money in your community. Buying fresh and local, also means less carbon footprint, less plastic, refrigerated trucks, freezers, etc.
Give Up Meat: Studies carried out about the effect of farming on the planet, conclude that giving up meat and dairy could be the best thing you could do for the planet. This is because of the air and water pollution farming creates, as well as the emissions caused by the transportation of meat, and the water and land consumption needed for these farms. Not to mention, research in 2011 found that 119.1 million tons of methane were produced globally by livestock passing gas. 
A vegan diet is probably the single biggest way to reduce your impact on planet Earth. Not just greenhouse gases, but global acidification, eutrophication, land use, and water use. If going vegan full-time is not feasible for you. Start slow by embracing Meatless Mondays or cutting back on your meat and dairy consumption.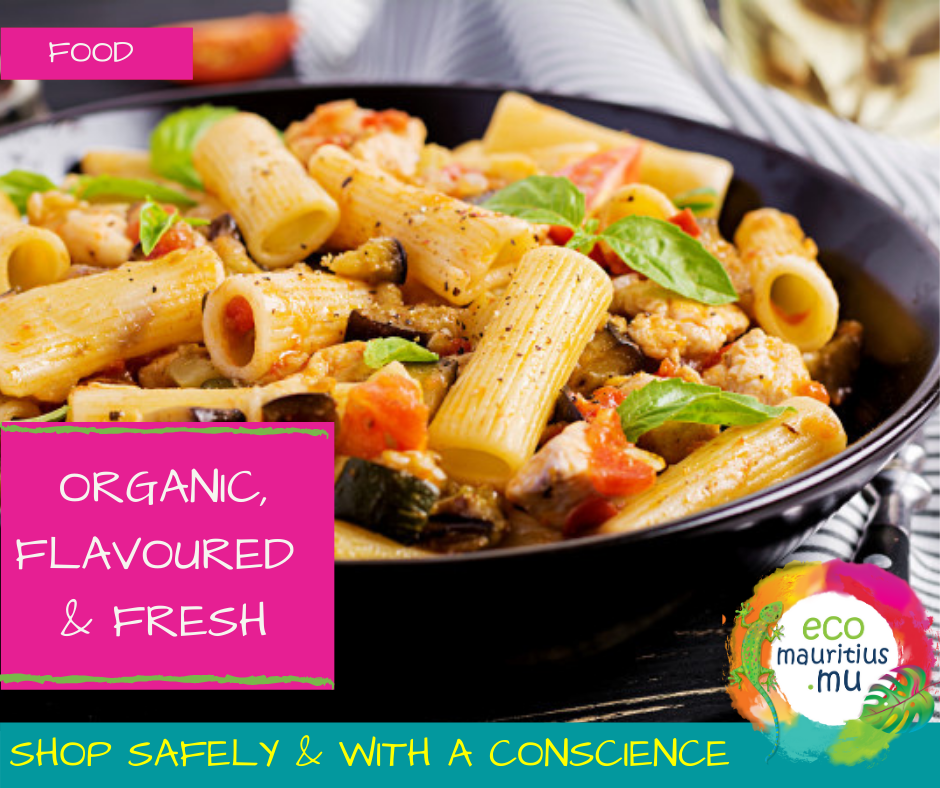 Other steps, which are easy include:
Cover dishes in the fridge with beeswax wraps, and closed containers ( with lids ).
Keeping jars and using these to store products like homemade archard from left-over veggies, bulk-bought grains, bicarbonate, etc. 
Using bamboos toothbrushes, wooden reusable razors, refillable lighters, bamboo/paper, and organic cotton earbuds
Using solid bars of soap, shampoos, and toothpaste rather than in tubes and bottles
Buying bulk – larger quantities and if in a plastic bag or barrel packaging, keeping these bags for reusing over again and drop off the barrels ( bidons ) for proper recycling.
Using wooden clothes pegs
Using bicarbonate of soda instead of chemicals, for cleaning your house and clothes, for deodorant, facial scrubs, dental whitening
Instead of buying plastic flowers and plants as décor. Buy real plants in their pots and benefit from their natural beauty and conversion of carbon dioxide into oxygen too
Use recycling bins instead of throwing everything away together
Start composting with garden and kitchen organic waste
Upgrade to energy-grade appliances
Replace used globes with energy-saving globes, and turn off lights when you are not in the room
And lastly, remember the cycle: Rethink, Refuse, Reduce, Reuse, Repurpose, Recycle, Rot
Happy 2021!