Tis the Season to be Jolly!
13/12/2021
Every rupee we spend is a vote for the world we want to create. So here are our tips on how to make your festivities friendlier to our planet, our one shared home.
PRESENTS
1. Quality not quantity: Just under half of adults say they have received gifts they don't want and will never use. Buying fewer but better-quality gifts reduces the chances of gifts going to waste and can be better for your wallet too. Why not do a Secret Santa with your friends or family, avoiding novelty gifts that will inevitably get chucked away. Or give a gift voucher so they can buy what they would really like?
2. Gift an experience: Reduce demand for physical resources by gifting an experience to your loved ones instead. Whether it's gifting your time or a pre-bought experience, it's a great opportunity to bring people together.
3. Think about materials: Look at the materials gifts are made from and keep sustainability in mind. Ensure wood and paper are made from recycled or Forest Stewardship Council (FSC) certified materials, avoid single plastics items -especially those that can't be recycled, and look for things like Organic-certified food and clothing. Buying second-hand items like vintage clothes, furniture, and refurbished technology, are also great ways to gift more sustainably as it saves on resources to make new products!
What makes a gift sustainable?
"Sustainable" isn't a term that's regulated, but this catchword generally includes gifts that fall into one of the following categories:
Gifts made from eco friendly, recycled or repurposed materials
Items that include locally sourced or organic materials
Items with alternative materials or those made from certified sustainable processes (e.g. free from harmful dyes, bleaching, etc.)
Items that can help eliminate single-use plastics (e.g. zero waste alternatives)
Products that have achieved certification for sustainable industry standards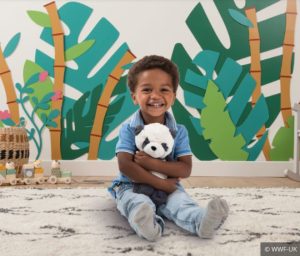 Remove packaging: Reduce waste even further by buying gifts with little or no packaging. Sometimes shopping local can help with this, especially if you have a local refill shop. If packaging is unavoidable, opt for something plastic-free or made from recycled, or recyclable, materials.  And don't forget your reusable bags to carry all your shopping home! If you're more inclined to shop online, the we have gifts for all ages.
5.Test your wrapping skills:

Look for cards and wrapping paper made from recycled or FSC-certified paper. Avoid plastic ribbon and tape, and foil-backed papers or those with glitter which aren't recyclable. There are many tape-free wrapping techniques online to try, or you can try furoshiki, a traditional Japanese method of using cloth to wrap and transport gifts, making for beautiful, unique, and reusable packaging.
6. The gift of a better future: If you're struggling for a gift idea – why not support WWF's work or a local environment NGO? The perfect gifts for nature and wildlife-lovers who want to do their bit for the environment including tackling climate change. Donate to a local NGO working hard for our environment -there is a gift for environmentalists of any age.
FOOD:
7. Cut your food waste: Food production is the biggest cause of tropical deforestation. Try to cut any waste by planning ahead – be realistic about how much food you need and use up leftovers.  Leftover food may be unavoidable, but you can save it and enjoy it the next day by covering it with eco-friendly cling film alternatives such as Tupperware, foil or wax cloth covers!
8. Eat More Plants: Eating more plant-based meals is good for you and the planet. The livestock industry alone generates nearly 15% of all man-made greenhouse gas emissions and requires space and huge amounts of water and feed. There are lots of meat alternatives around these days, in fact, Tesco's plant-based ranges have seen a 50% increase in popularity, meaning you won't miss out on the big day.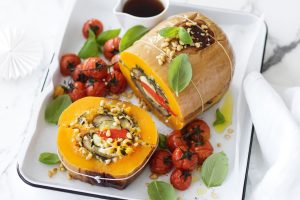 9. Know your logos: When shopping for food, look for UK produce to reduce food miles (avoiding food that's been flown around the world to get here), and sustainability certifications such as RSPO-certified palm oil and MSC-certified seafood. To help you, the GIKI app provides ethical and sustainability information about more than 280,000 supermarket products.
10. Eat seasonally: Buying locally-produced products when they're in season can ensure your shopping basket is more sustainable as it reduces the energy that might have been spent growing foods out of season (such as hot-house tomatoes) or food that have been shipped to us (such as asparagus from Peru in winter).
DECORATIONS:
11. Table Manners: Be mindful that many Christmas crackers are not recyclable, and the toys inside are often made of plastic. Look out for FSC-certified crackers, or reusable DIY crackers that you can fill yourself with eco-friendly and (if you want to go the extra mile) personalised festive favours.
Avoid single-use tablecloths and napkins and opt for material versions which have a longer lifecycle than their paper equivalents. When it comes to getting out those cranberry sauce stains, washing at lower temperatures helps to reduce your environmental footprint.
12. Think about your lights: Use LED lights on your Christmas tree, they use less energy and look just as good! Also, switch off your lights at night – it's safer and won't cost the earth.
13. Make your own decorations: Rather than buying new, you can upcycle old decorations or sew your own from spare material from around the house. We sell DIY Christmas decorations in our shop, which can make a great tree ornament and double-up as a present. They're made from felt derived from recycled water bottles and the thread comes from plants!
14. Don't forget the tree! If buying a plastic Christmas tree, make sure that you're going to reuse it for at least 10 years, otherwise it would have been better to buy a living tree from a sustainable forest. If buying a real tree, make sure it's FSC-certified (responsibly sourced). Be clear on how to dispose of your tree once the season is over – can you turn it into a log pile in your garden? Purchasing a potted tree is also a good solution as you can reuse it each year! Why not got a step further and rent a Christmas tree? Various places let you care for the tree over the festive period and return it to be replanted for use again the next year.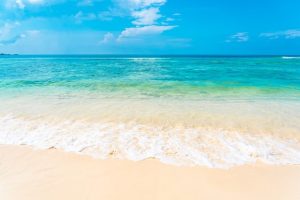 OUT AND ABOUT
15. Dressing for the party season: This year, choose the sustainable option and try to use clothing that you already own! If you really can't find anything to wear, ask your friends or family, and try looking around second-hand shops for your new Christmas party outfit.
16. Reconnect to nature: The festive season is all about spending time with friends and family. Try making one of your festive activities a walk around your local park or nature reserve. Let with memories and not a single trace of your visit.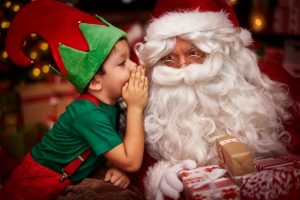 Spread LOVE and KINDNESS, along with a great dose of CONSIDERATION and PEACE to all 🙂 Those are free, generous and meaningful gifts we can share with everyone, always, right?