Knowledge is Power, so learn
26/08/2020
Knowledge is Power, Learn
Knowledge is Power; what are you doing today to learn & increase your knowledge? Environment-friendly practices are evolving and changing daily. New products hit the market every day worldwide. On the other hand, individuals and businesses always discover, create, and promote outstanding initiatives.
The world is changing as we become aware of our consumer actions' impact on the environment, mainly on the planet. The widely covered climate change demonstrations and scientific information are more readily available now than ever before. Thanks to the internet, consumers are aware and ready to make little changes in their lifestyle and purchasing decisions. People are constantly creating, producing, and sharing information. Friends, family, and loved ones can also benefit from their insight and experience.

What can you do to enrich your knowledge?
More and more people are making the conscious decision to Rethink what and how they buy, Refuse the items they do not need or do not meet their eco-criteria; Reduce the quantities of unneeded items to purchase and use less packaging and energy water; Reuse items instead of having trendy, easily disposed of and short life-span fads which are then easily discarded; Repairing items to continue using them for extended periods, and Recycling as much as possible. The new 'R's added to this list are Repurposing and Rot. Repurposing artists are busy upcycling and recycling items to make other products that can enter the market.
Rot – composting is an area of great interest. So many people are looking at their food scraps and seeing how this can be useful and helpful in their home and garden ecosystem, rather than sent to landfills and mixed with other rubbish which contaminates these natural organic materials and spoils them.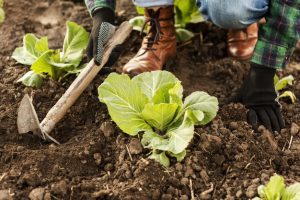 In Mauritius, this eco-focused consumerism trend is growing too. We see an increase in awareness and modified actions to pollution and the seven 'R's. Mauritians usually do have the mindset of repairing and recycling. We all know someone who knows one or some small entrepreneurs who fix zips, fiddle with an appliance to make it work again, and can stitch back on a button. The Mauritian generosity of sharing and giving away items no longer used to those who may enjoy or need them is part of our culture.
Most importantly, energy saving is also becoming more popular. Solar water heaters, lights, energy-saving globes, and appliances are appreciated, and a good choice is available. Carpooling is also quite common, as people use public transport.
About Us
EcoMauritius.mu created this page of Events & Courses so that people can share information with our niche community of environment-friendly consumers. Subjects like Buying Local, successful Aquaponics Management, healthy Food and Diet for a healthy body, Pottery Classes to make long-lasting home objects and containers, and more.
Knowledge is Power. The more we know and understand, the easier it is to make an informed decision and improve our lifestyles and impact on the planet. And then share this with your loved ones too.